Apple faces growing problems in China with falling sales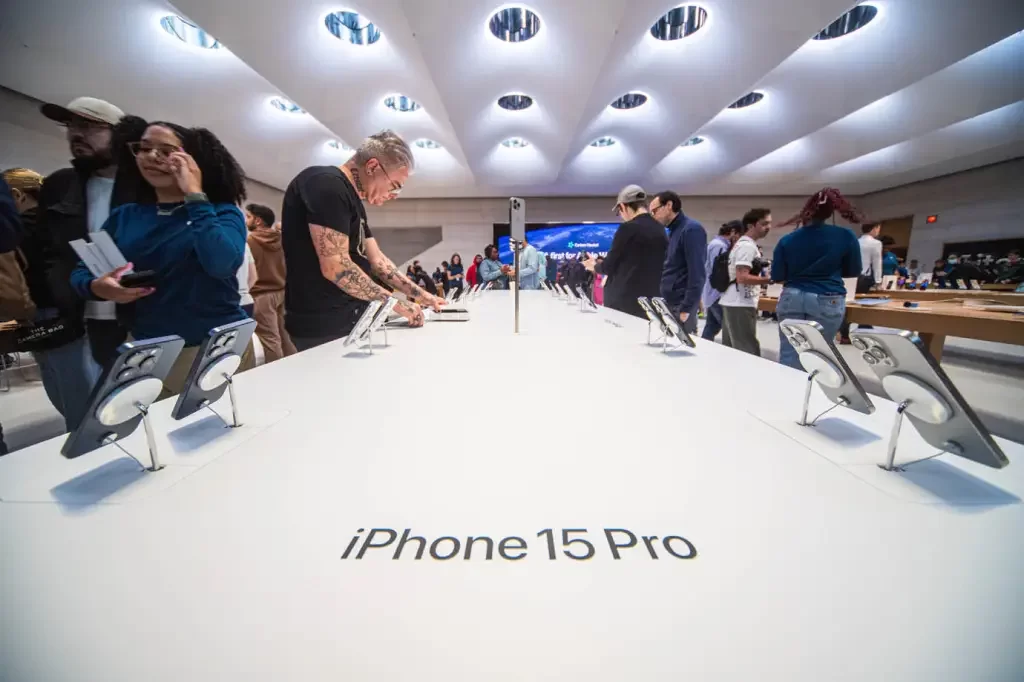 The surprise debut of a smartphone with a 5G processor from Huawei in August also took advantage of patriotism to gain market share from the iPhone
Apple 's weak sales outlook for this holiday season has highlighted the growing difficulties the iPhone maker faces in China , with rival Huawei 's unexpected growth in an increasingly hostile business environment for the American technology giant.
Apple , which is trying to reverse several successive quarters of declining revenue, reported its lowest sales in China since mid-2022. CEO Tim Cook assured Wall Street analysts and investors that demand for the iPhone remains strong in China, blaming Macs and iPads by worse numbers than expected. But he also predicted that the current quarter, which includes Christmas sales, will not see growth over the previous year.
Investors are increasingly worried about the iPhone's prospects in China, which accounts for about a fifth of Apple's sales and is home to its biggest production base. Consumption in the country is weak and American companies are facing increasing pressure amid diplomatic tensions between Washington and Beijing. And the surprise debut of a smartphone with a 5G processor from Huawei in August also took advantage of patriotism to gain market share from the iPhone.
"The challenges Apple faces in China are unprecedented," said Will Wong, an analyst at International Data Corporation. "In addition to having to deal with political tensions and competition from Huawei, the company also faces less consumer confidence, who are more rational and cautious with their spending."
Apple's revenue in China, Hong Kong, Macau and Taiwan fell 2% in the third quarter, and there are signs that the trend may persist: initial sales of the iPhone 15 in China were 6% lower than those of the previous device, in partly because of Huawei, according to consultancy GfK.
But Cook said the iPhone continues to make headway in China, the world's biggest smartphone market. Several models were among the four best-selling phones in China's big cities, he said.
"China is an extremely important market," the CEO said on an earnings call. "And I'm very optimistic about that."