XTURISMO, the flying motorcycle that hardly anyone can buy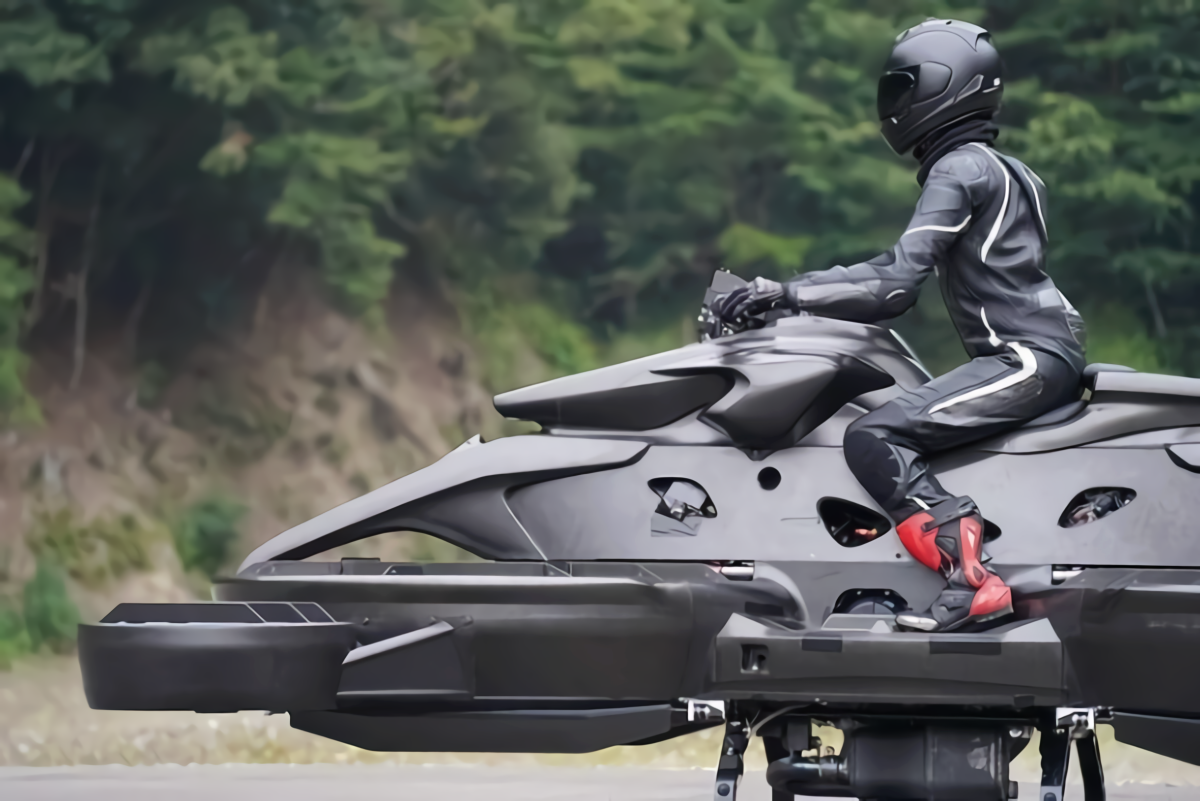 The Japanese company AERWINS Technologies presented its XTURISMO flying motorcycle in the United States. It will be sold in North America from 2023, but it will be within the reach of a few.
Within the framework of the Detroit Auto Show, the Japanese firm AERWINS Technologies presented XTURISMO , a flying motorcycle that will be sold in the United States from 2023. A rather peculiar vehicle that promises to fly at maximum speeds of between 80 and 100 kilometers per hour, although with a range of just 40 kilometers.
The device is already on sale in Japan, and aims to enter the US market next year. In fact, those interested can already reserve it through its official website. But don't expect to see a plethora of these vehicles soaring through the American skies any time soon. Why? Because it will be available to a few.
The XTURISMO flying motorcycle is sold for $770,000 . Yes, you read correctly. Seven hundred and seventy thousand dollars. A real madness. Manufacturers know that, in its current form, it is too expensive and that not everyone will be able to afford it. Anyway, Reuters mentions that a smaller model is in the works that would sell for around $50,000, but would only arrive in 2025.
It would still not be cheap, of course, but it would be more affordable for enthusiasts; especially those who want to emulate Star Wars speeder bikes .
XTURISMO, a flying motorcycle within the reach of few
In its North American presentation, the bike could be seen in action, although the demonstration was quite limited to the possibilities on site. Thad Szott, co-president of the Detroit Auto Show, was one of those in charge of testing the XTURISMO and highlighted the virtues of the device. "It's awesome! Of course you're a little scared, but I was so excited. I literally got goosebumps and felt like a little kid," he said.
According to the AERWINS Technologies website, the flying motorcycle uses an internal combustion engine and battery , and weighs 300 kilograms. It uses six propellers – 2 large and 4 small – to take off, land and move in different directions, and can carry up to 100 kilograms of weight. In terms of dimensions, it measures 3.7 meters long, 2.4 meters wide and 1.5 meters high. It is worth mentioning that in the lower part it has two "skis" that support the 300 kilos of weight of the vehicle when it is on the ground.
The XTURISMO account on Instagram shows several videos with the device in action. In any case, beyond what is new, it is not very well understood what audience they are targeting . To one with a lot of money, yes, but who will have to figure out for himself what he will use it for.
Nor has there been any mention of whether it will require any special permission to circulate, although it is logical to think that it will not be a random issue. After all, the last thing the US Federal Aviation Administration wants is for anyone to go out and disrupt airspace with a flying motorcycle.
We'll have to wait to see if anyone is willing to shell out nearly $800,000 for a product like this. But it is clear that, at least as a curiosity, it attracts attention.