Bitcoin value falls almost 50% from its peak value in November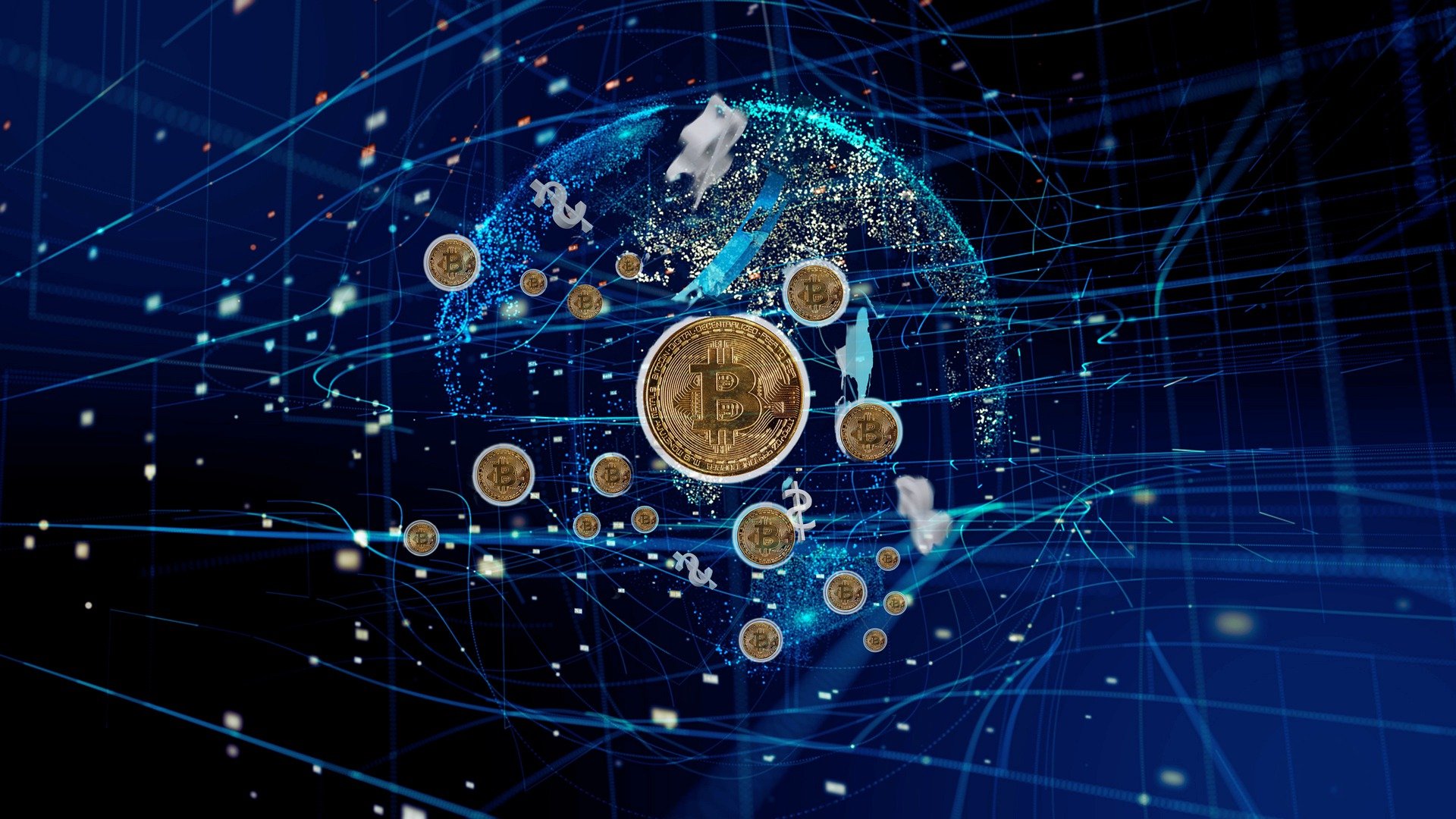 Since the beginning of the year, this cryptocurrency has experienced a low trend with a decrease of 25.4%.
Six months ago, bitcoin, the most popular cryptocurrency on the market, reached an intraday high of $ 68,991, but has since fallen by almost 50% due to tighter monetary policy to fight high inflation.
According to market data advised by Efe, bitcoin fell 49.92% this Sunday at 22:30. GMT highest recorded on November 10, 2021 at $ 34,550.
Since the beginning of the year, this cryptocurrency has experienced a low trend with a decrease of 25.4% (the year 2021 closed at 46,333.65 USD), within a few months due to geopolitical tensions stemming from the Russian invasion of Ukraine and high. inflation.
As a result, central banks have changed their monetary policy and become more aggressive in the case of the US Federal Reserve. (Fed), which has already raised interest rates twice, the second on Thursday with a half-point increase, and more lax in the case of the European Central Bank (ECB), which, although currently has no set date, hike stepped up and caused by a pandemic.
Coinmotion's director for Spain, Raúl López, thinks the shepherd's announcement of a rate hike has put the markets on alert and "possibly" leads to a loss of cryptocurrency.
With the Fed's first rate hike this year on March 16, bitcoin fell slightly to a maximum of $ 47,967 at the end of the month. However, when the organisation's minutes expected a more aggressive mid-point rise on April 6, the digital currency fell 4.32%.
The Fed announced its second increase on Wednesday, and since then the most popular cryptocurrency has lost just 13%. He closed the day at $ 39,800.
According to analysts advised by Efe, the loss of bitcoin and its drastic change in recent months have responded to a number of factors in addition to intensifying central bank discussions.
Raúl López explained that geopolitical tensions, such as the war in Ukraine, and health tensions, such as the emergence of the omicron variant of coronavirus at the end of November 2021, affected the price.
He also said that the European Commission's MiCA proposal to regulate the cryptocurrency market "had caused some fear in the markets".
Bitcoin is constantly high
Since the end of 2020, the price of bitcoin has fallen sharply to $ 10,000. To more than $ 60,000 in the second quarter of 2021. Although there was a slight correction later, it was generally high at the end of the year. that's almost $ 69,000. .
This increase in the price of bitcoin has been triggered by several issues, such as its adoption as a legal remedy in El Salvador or the Chinese ban on mining and cryptocurrency, which may have an impact on Bit2Me's director of institutional relations, Javier Pastor. to speculators.
López also recalled that inflation had caused "the biggest bull rally in bitcoin history" as investors sought conditions to "make their capital profitable".
Bitcoin has experienced considerable volatility over the course of the year, but some analysts suggest that the cryptocurrency is a haven of value because, as Javier Pastor points out, "it is poor and its emissions are limited."
"It's really fast, but it's because their overall market capitalization is lower," Pastor said.
Following the outbreak of the Covid-19 pandemic, the cryptocurrency market has recovered faster than the traditional market, which, according to Lopez, is "a sign of a time when cryptocurrencies will become a refuge for value."
IG analyst Diego Morín points out that bitcoin is an "alternative investment" that attracts young investors who want to obtain "a higher return than is traditionally developed and controlled by the traditional market", but also warns against its long consistency. "On the same day, we will see increases of more than 5% or corrections above 10%, so even that needs to be considered," Morín said.
The future of the cryptocurrency market
The Fed is expected to pursue a tightening monetary policy this year to improve markets, according to Raúl López, depending on whether the measures taken by these organizations are what governments expect, which "partly includes price developments that may affect not only in bitcoins, but also in other cryptocurrencies ".
Diego Morín, for his part, warned that in 2017, with the previous cycle of raising pig rates, the first "sudden" movement of this digital currency had begun, and he assured that he would not reject it in the next few years. months "in the case of bitcoin, there will again be some bull rally."