How to convert a PDF to Word with Google Drive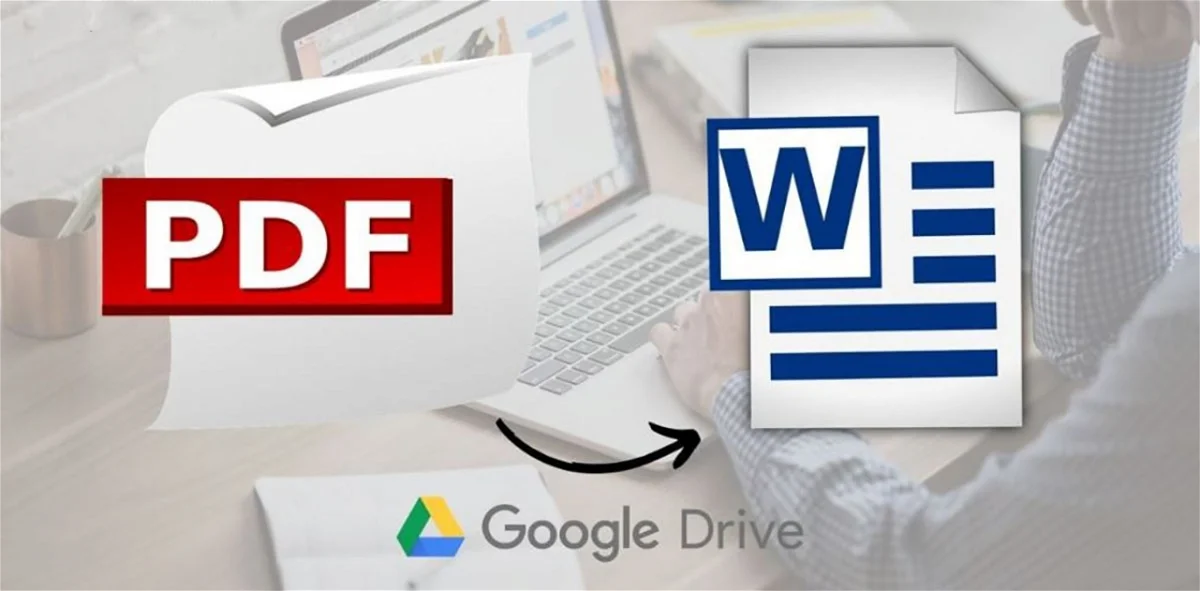 Using Google Drive, you can easily convert your PDF files to Microsoft Word documents without any other app.
One of the largest consultancies in the world makes its technological predictions for 2023
PDF is one of the most widely used document formats in the world, and this popularity is due to the large number of functions that it is capable of offering. And it is that with the advancement of technology, it is now possible to exchange formats in your documents in just seconds and without major problems, through tools that you may not have known can be used for this purpose.
That is why, just as at the time we showed you how to convert your Word documents to PDF, this time we will tell you how to do it the other way around using Google Drive. The process is very simple, and you will only have to comply with the steps that we detail below.
Converting your files from PDF to Word has never been so easy
You may not know it yet, but you can convert a document from PDF to Word using the Google Docs app and Google Drive. However, you must take into account the type of content that is in the document, since if you use tables or specific margins, they could lose their original configuration when changing the format.
Fortunately, this doesn't happen with all parts of your documents, so you don't have to worry too much about the text or other content that will retain its original form. With all this clear, it is time to get down to work.
Steps to convert PDF files to Word using Google Drive
As we have already mentioned, converting files from PDF to Word via Google Drive is very easy. All you have to do is the following:
First of all, you will need to log in to your Google Drive account.
Then, upload your file in PDF format by clicking on the New option, located on the left side of your screen.
Select the Upload document option , if it is just one file or Upload folder, if it is a group of documents in PDF format. If the file is particularly large, this may take a bit of time.
Once you have uploaded your file, double click on it.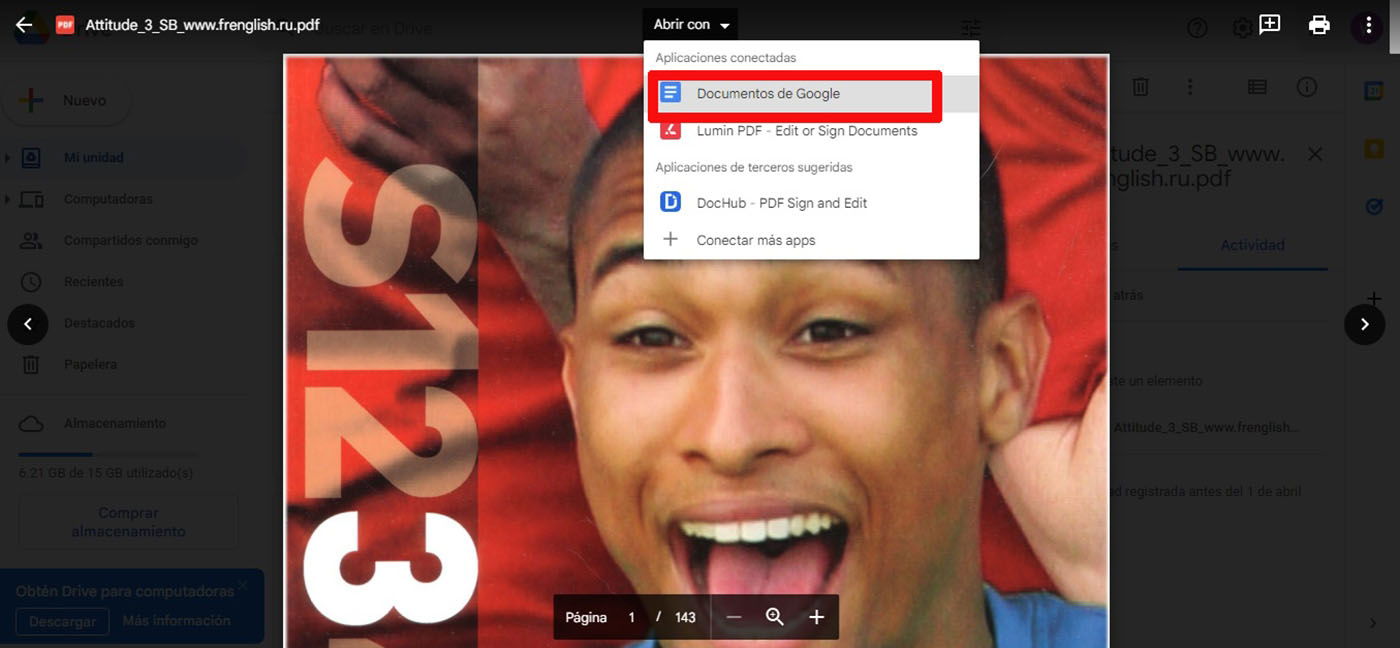 This will take you to a preview of the PDF file, where you will see the Open with Google Docs button.
When you open the document, you should already have your PDF in an editable text format. Here you can manually correct any variations in the document settings. If everything is fine, you can continue with the process.
If you are one of those who prefers to use Google Docs over Word, you can stop here. But in order to use the document offline, you'll need to download it to your device.
To do so, simply click on File and select the Download option.
There, choose the .docx format option to be able to save it as a Word file.
To finish, select the location where you want to store the file and click the Save button.
The best thing about using this method is that, in addition to being very easy and fast, it offers you the possibility of doing it without having to enter document conversion