How to watch live TV on an Amazon Fire TV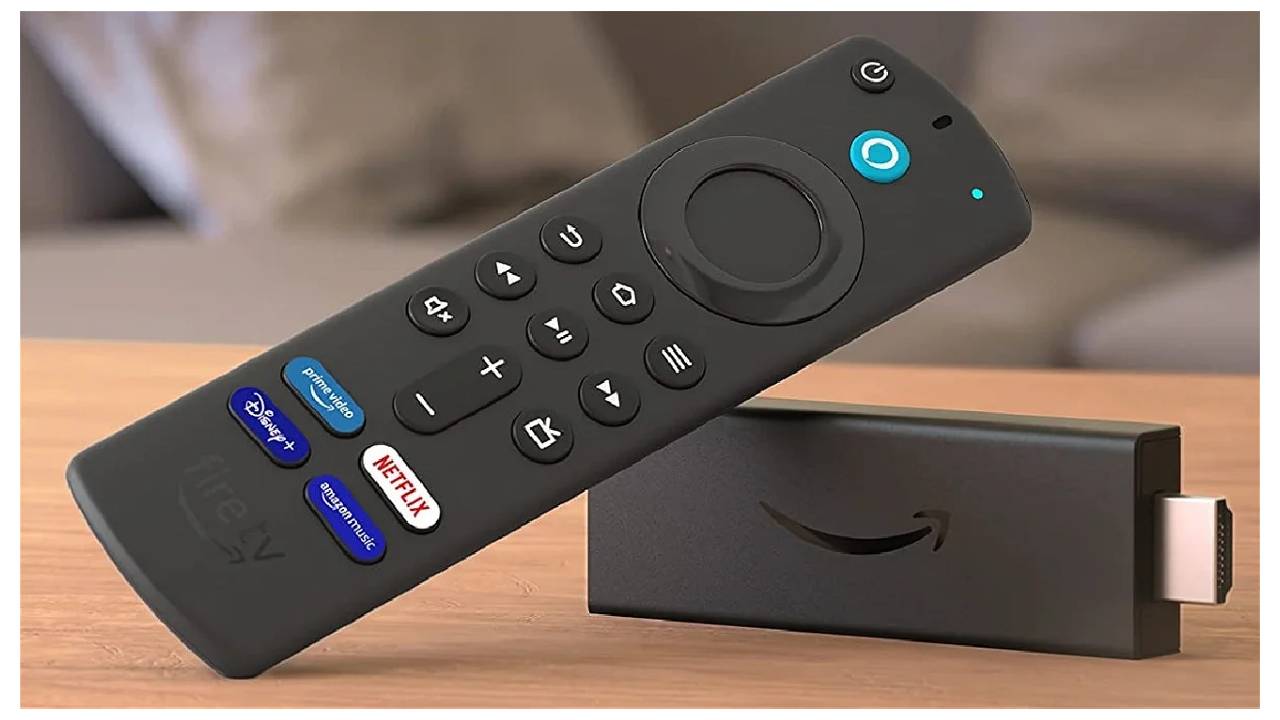 Fire TV can become your ally when it comes to watching live content. We tell you how to do it!
Watching live TV on an Amazon Fire TV is easier than you think. In fact, there are numerous options to do so and in this guide we will tell you about them all. We show you what applications and platforms you have at your disposal to watch your favorite channels live . Thanks to these tricks, you can forget about DTT antenna signal problems .
Each of the sections that make up this publication includes a different solution to watch DTT on your Amazon Fire TV . Some of the services we are talking about here we have already recommended to you when talking about the best apps for Fire TV .
Amazon Fire TV Live TV
The first solution that we propose to watch live DTT broadcasts is to take advantage of the Live section . What do you need to use it?
In this section you will find two very different types of content:
DTT channels . Channels have the ability to integrate with the Fire TV operating system and have their broadcasts appear in the Live section. This is nothing more than a shortcut to playback in the respective chains. Therefore, to see the live shows in this section, you will first need to install the application corresponding to the channel. And, of course, it is also mandatory that the developer has made the appropriate changes for the integration. Some of the apps that offer content in the Live section are Atresplayer, Red Bull TV or TV3.
Amazon Prime Channels . This is quite another. These broadcasts are also live, but they are themed and, additionally, they are paid. You can subscribe to them from the Prime Video app. Thus, you get access to content on topics that interest you, such as music, sports or movies.
In short, the Live section of Fire TV is the native way to watch DTT, as long as the applications have made the necessary integration.
Tivify, a quick solution to watch DTT
Tivify is a platform that broadcasts the direct broadcasts of all Spanish channels . Some time ago the requirement was to register to access the broadcasts, but now it is not even necessary.
With this application, which you can download from the official Amazon store, you access most of the general channels in Spain. Also to the regional broadcasts and other specific DTT channels , such as Nova or Paramount.
The only notable limitation is that Mediaset channels are only available in Premium mode. If this is a problem for you, consider paying for the subscription, quite cheap by the way. The access plan only costs 1.99 euros per month.
Of course, the free account is ad-supported, so you'll see ads from the platform before and during the broadcast.
Install DTT Channels on your Fire TV
DTT Channels is an excellent application. Its design is friendly and the database of channels it provides is vast. With this service you access the original broadcasts of the respective multimedia corporations. In other words, it is not a service that hosts the content on its own servers , but rather takes you to the official streaming.
You should know that DTT Channels is not available in the official Amazon application store. So you will need to follow the same instructions as when installing HBO Max on Fire TV .
They are the following:
Download an app called Downloader from the store .
Access the official website of DTT Channels with the browser that integrates Downloader . The URL is https://www.tdtchannels.com/android .
Locate the Download APK button from our website and click on it.
When the APK download is complete, the installation will begin. It is important that you have enabled the installation of apps from external sources in the device settings.
When you already have DTT Channels installed on your Fire TV, it's time to add the channel list. The URL is the following:
https://www.tdtchannels.com/lists/tv.json
Do it from the application settings, browsing the interface with the remote control.
If you go from DTT, try Pluto TV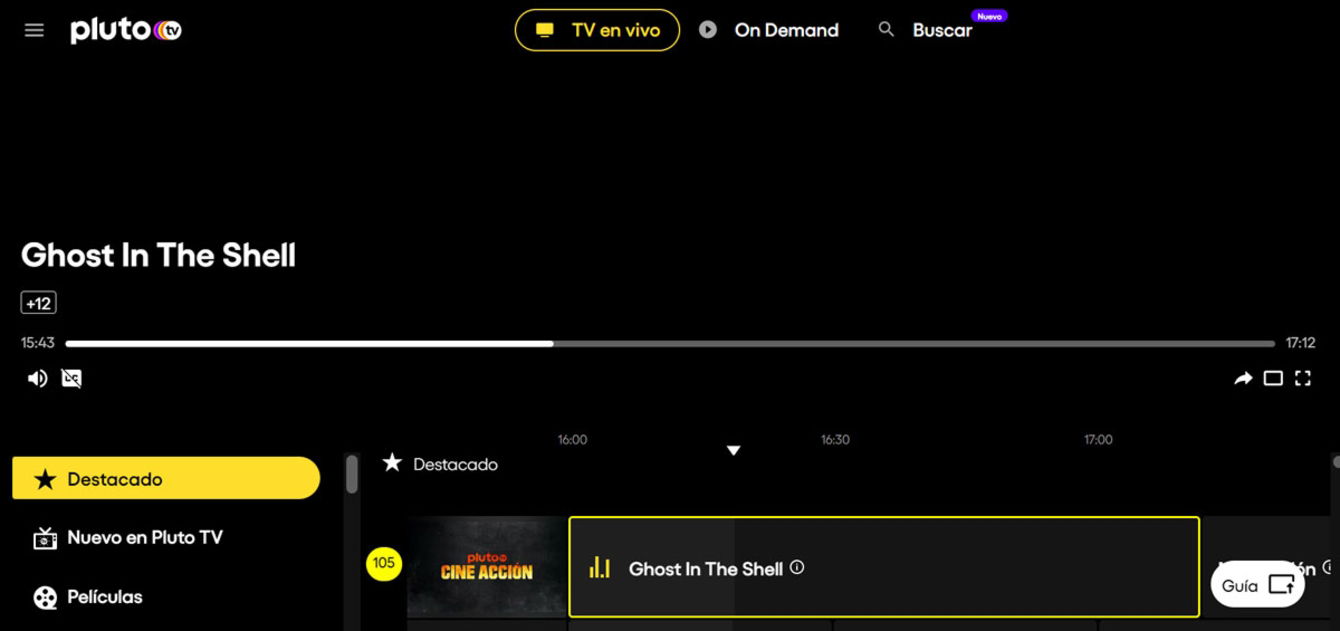 The last way to watch live TV on a Fire TV is with Pluto TV . In this case, you do not get access to traditional channel broadcasts, but to a selection of your own. Pluto TV channels have two formats:
Thematic . They broadcast programs related to the subject. For example, in Series Comedia they do shows with episodes of comedy series, while in Cine Comedia they do the same with movies.
dedicated . It is an issue that only shows a single program. Serve as an example the channel Tierra de Lobos or Curro Jiménez.
With Pluto TV you have free access to channels like these:
100 Star Cinema
105 Cinema Action
110 sci fi
115 Thrillers
120 Classic cinema
125 Romantic Cinema
130 Film Drama
135 Cinema Comedy
270 Rakuten Viki
280 Euronews
280 EuroNews
285 CBS News
300 Forensic Files
300 Forensic Files
305 Investigate
310 The New Detectives
315 FBI Files
320 Paranormal
325 Homicide Hunter
400 Tattoo for Two
405 MTV Catfish
410 tuning
415 Teen Mom
420 Pregnant at 16
425 MTV Reality
430 MTV Prank
435 MTV Originals
440 MTV Brave
445 MTV Dating
450 MTV Cribs
50 At eleven at home
500 Comedy Made In Spain
215 BBC Drama
220 Series
225 Doctor Who
230 The MidSomer Murders
235 The Rules of the Game
240 Constance Meyer Trainee Judge
Needless to say, you don't need to go through complex processes to install it, like installing Android TV on Fire TV . Actually, it is only necessary to visit the Amazon store to download it. Once you do, the Pluto TV channels will also appear in the Live section of the device.