Stripe eyeing an exit in the next 12 months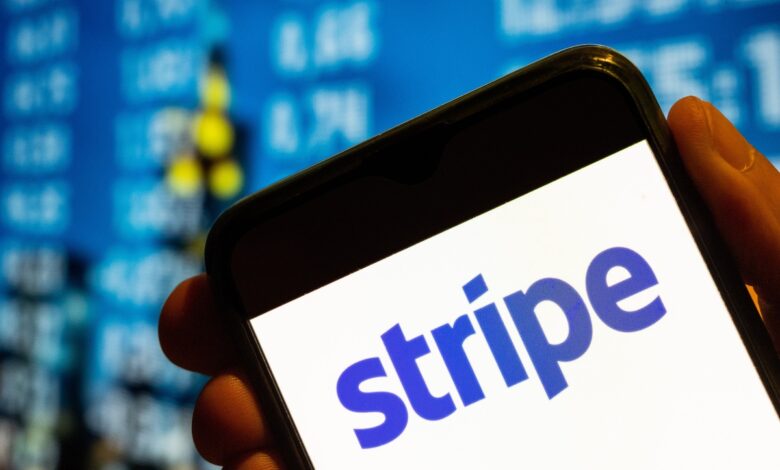 Fintech startup Stripe has set itself a 12-month deadline to go public, either through a direct listing, or through a private market transaction, such as a fundraising event and public offering, according to sources familiar with the matter. The news, first reported by the Wall Street Journal , comes as a surprise considering the fairly dry public market activity in the tech world.
Stripe declined to comment on the record about the cutoff date or current revenue.
The payments giant was founded in 2010, so the fact that it's exploring exit routes isn't entirely surprising. However, Stripe, most recently publicly valued at $95 billion, hasn't been immune to the global recession. In November, it laid off 14% of its staff, or about 1,120 people. And the company has cut its internal valuation more than once in the past year. Earlier this month, TechCrunch reported that Stripe had cut its internal valuation to $63 billion. That 11% cut followed an internal valuation cut six months earlier that valued the company at $74 billion.
According to the Journal, Stripe has enlisted Goldman Sachs and JP Morgan to help assess which course of action makes the most sense for the company.
Founded in Ireland by brothers John and their brother Patrick Collison (the CEO), Stripe last raised venture capital in March 2021: a $600 million round that gave it that lofty $95 billion valuation. That financing included backing from two major insurance players. Allianz, through its Allianz X fund, and Axa participated in the round, along with Baillie Gifford, Fidelity Management & Research Company, Sequoia Capital and an investor from the founders' home country, the National Treasury Management Agency of Ireland. (NTMA).
Stripe reportedly had gross revenue of $12 billion and was profitable on EBITDA in 2021, according to Forbes . The company's products, in their own words, power payments for online and in-person retailers, subscription companies, software platforms and marketplaces, "and everything in between."
Late-stage technology companies have largely avoided going public over the past year due to the general volatility hitting stocks. Has Stripe missed its window to go public, or is it starting a trend to be followed by other giants in the space? I guess that's what you're trying to find out.