The best alternative websites to ChatGPT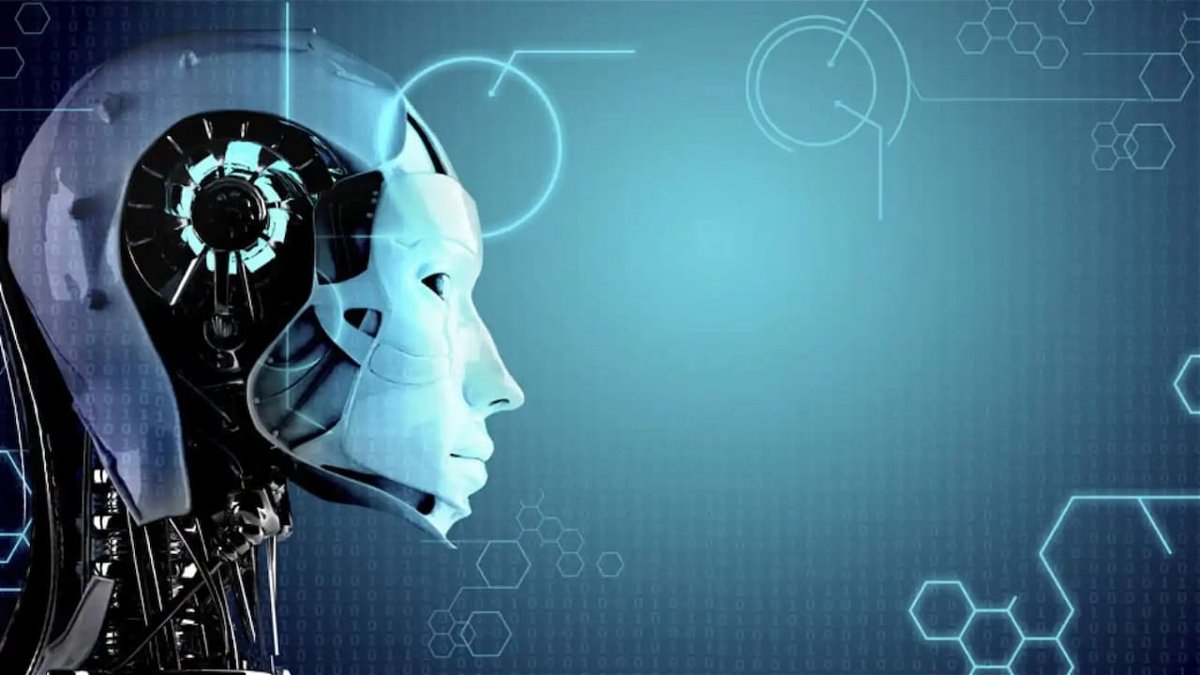 Although ChatGPT has become the most popular in terms of conversations with AI, you should know that it is not the only one, as there are other alternative websites.
In recent months, we have witnessed the increase in popularity of ChatGPT , which is a tool that has shown all the incredible potential in Artificial Intelligence applications, beyond those AI drawing websites , for example. But, obviously and due to the Boom that it has caused, other interesting alternatives have emerged to try to snatch the position.
The popularization of ChatGPT has not only served to show everything that can be done with AI , but has also brought some debates to the fore and the big question about whether these tools will ever replace people .
But if, for some reason, you don't know what ChatGPT is about, don't worry, because we will explain it to you in detail , since it is a tool that, beyond the controversies and debates, can be really useful if used intelligently. . Although, as expected, it is not the only service available in this style.
What is ChatGPT and how does it work?
In simple terms, ChatGPT is a system that has been developed by OpenAI and has been trained with millions of data and textual information that has allowed it to become one of the best conversational tools with Artificial Intelligence.
This platform works using text, since you can ask questions and the tool will return an answer , using its database, which has information on millions of events and data up to 2021. This means that, through ChatGPT you will not only be able to talk, but also ask him to write things for you. And this is where much of the controversy has arisen.
However, this is not all, as ChatGPT is capable of doing a lot of useful things . And, beyond all the moral and ethical debate in this regard, it is impossible to deny that it is a great advance in the area of ​​Artificial Intelligence and its applications, since it is a service capable of understanding what is being asked of it.
Obviously, this is not the only tool of this type , since, due to its popularity, interesting alternatives to ChatGPT have been developed and it is worth knowing, because, in some cases, they can be even more powerful and useful, despite not be so well known.
Best alternatives to ChatGPT
you
Perplexity
writesonic
Jasper
replica
google bard
Although ChatGPT has become the ultimate reference when it comes to botchat , its popularity has also made it more difficult to access its features , as the servers have become saturated with so many users trying to access it. Not to mention that it has its own limitations in terms of the information it is capable of offering, since it has records up to 2021.
Other companies have seen this situation and have not hesitated to create their own alternatives to ChatGPT , trying to improve what this tool already offers. Next, we will list the best websites for it. In fact, we will even tell you about the response that Google has announced to compete in this segment.
you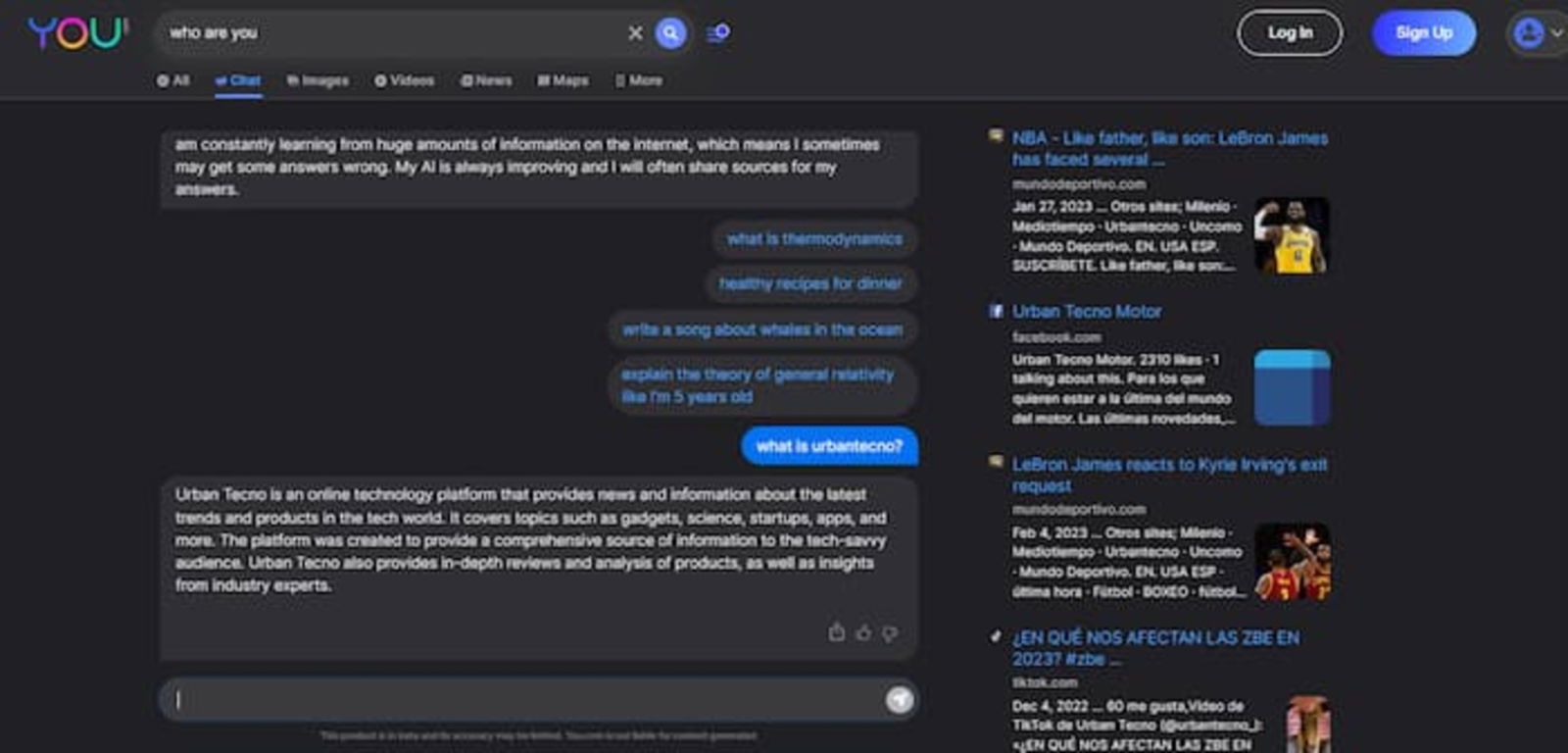 We start this list with the Artificial Intelligence of the Youchat site, which has become one of the most interesting alternatives to the iconic ChatGPT , although clearly saving distances.
The way Youchat works is quite similar, since, as it has a powerful search engine , it allows you to have a coherent conversation, although you must be connected to the Internet at all times. But this is a good thing, as it means that you will always have your information logs up to date with all new developments.
But Youchat is not only able to answer your questions , it can also perform advanced searches precisely, depending on what you ask. However, and as a negative point, we can highlight the fact that it is an AI that is still under construction and training, so you should review and verify all the information it offers you, since there is a margin of error.
However, it is expected that as more users use this tool , it can improve further and become one of the best chatbot services on the entire list, with almost zero margin for error.
Perplexity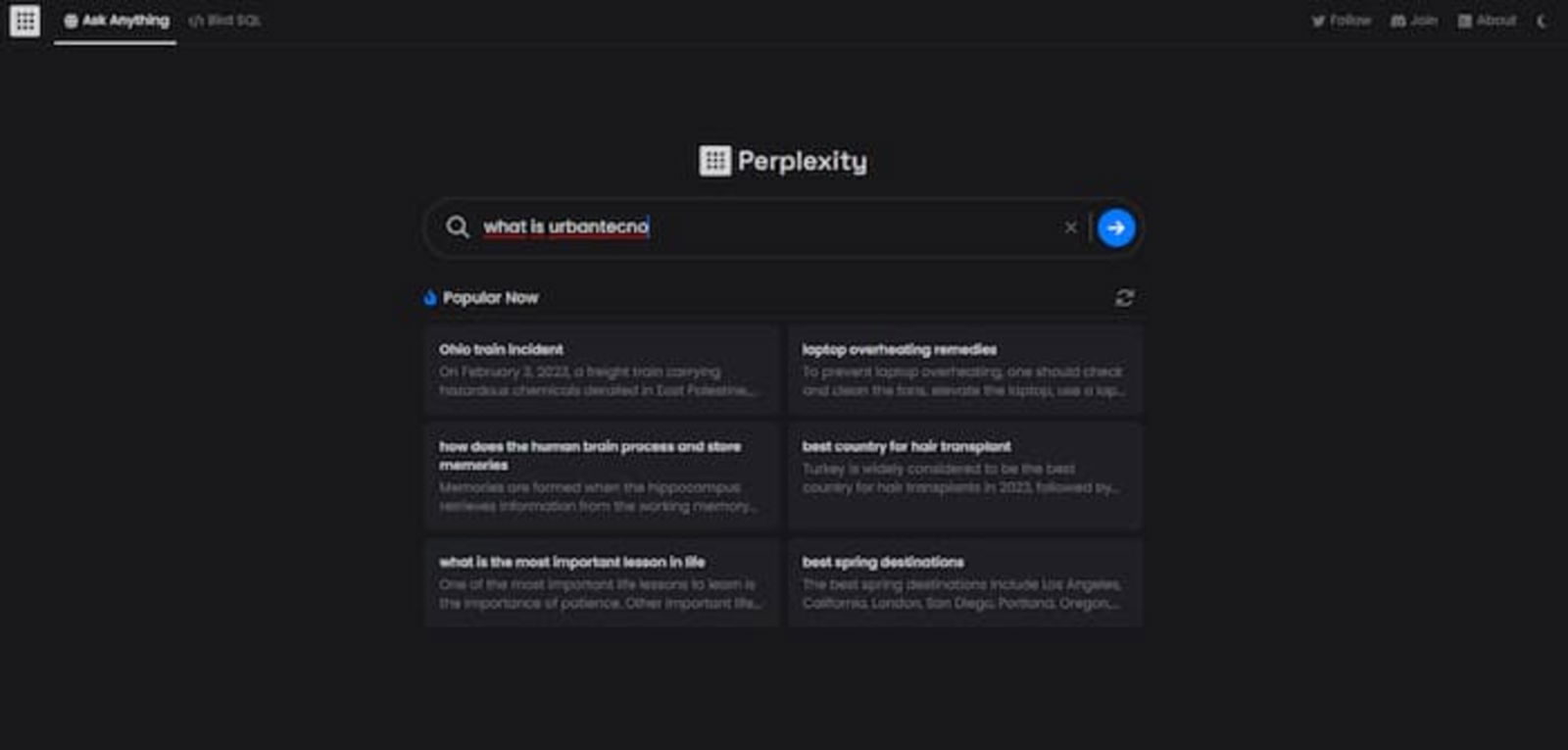 It's time to talk about another interesting alternative, which is also being trained with the OpenAI API . This translates into accurate and correct answers, although, as is always the case with these types of tools, it is essential that you double check all the information you obtain and not take anything for granted.
Another positive point that we can highlight from the Perplexity website is its visual interface , which is one of the most attractive, but at the same time it is minimalist. And, regarding its operation itself, you should know that it allows you to hold conversations coherently, but it is also capable of answering your simple questions.
An important difference on the Perplexity platform is that it can show you the sources from which it obtained the information to answer your questions. This is something positive, since it respects copyright regulations and does not seek to plagiarize content.
But that's not all, since this tool is capable of interpreting the information from the sources you visit and, in a certain way, summarizes and condenses all the content to provide you with unique data , which means that there is no plagiarism, although it does show you, otherwise Likewise, the sources.
Best of all, this platform is free to use and, in fact, it does not make it mandatory to register with a user account. It is expected that, like the rest, it will continue to improve as time goes by and more people use it.
writesonic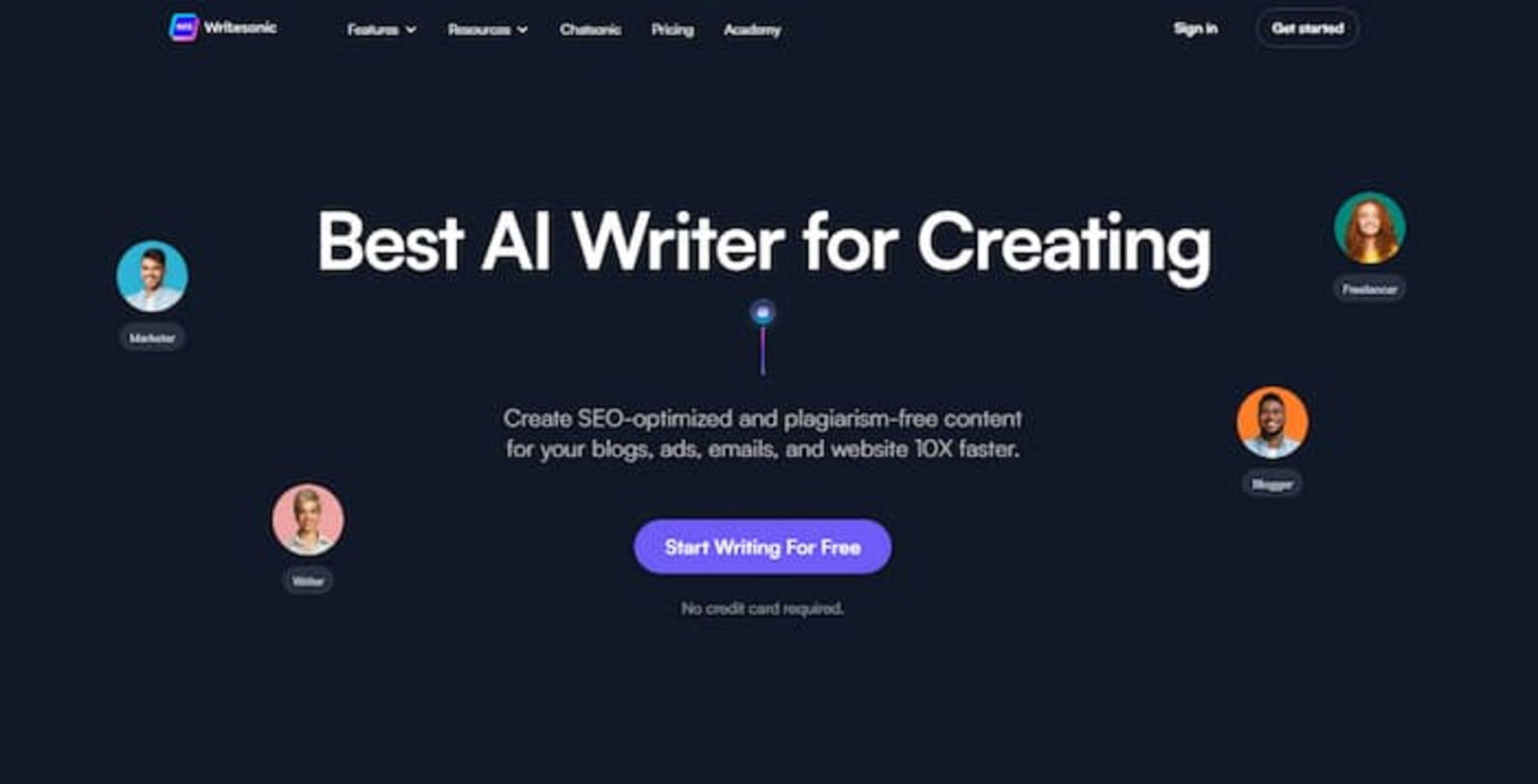 The Writesonic tool has become, over time, one of the best alternatives to ChatGPT, since its development has focused, for the most part, on improving its ability to hold long and even deep conversations . All this in a text interface.
But that's not all, since one of the benefits of Writesonic is that it is very well integrated into Google , so it is able to access the advanced search engine and offer you concise and quick information on whatever you ask. In addition, and if you prefer, you can choose from among the more than 15 different characters with whom you can have a conversation.
And, as if that were not enough, Writesonic is also capable of recognizing words and phrases by means of the voice . To do this, you can use the microphone, as if it were an assistant, like the Google Assistant, for example. In addition, it is not limited to just listening to your voice, but can also respond to you in this way.
Writesonic is one of the most complete alternatives, since it also integrates an image generator tool through Artificial Intelligence , although you will have to give it some details to do a good job. And regarding the way to use this feature, you should know that for free, you have 25 daily generations. But if you want more, you will have to pay.
Jasper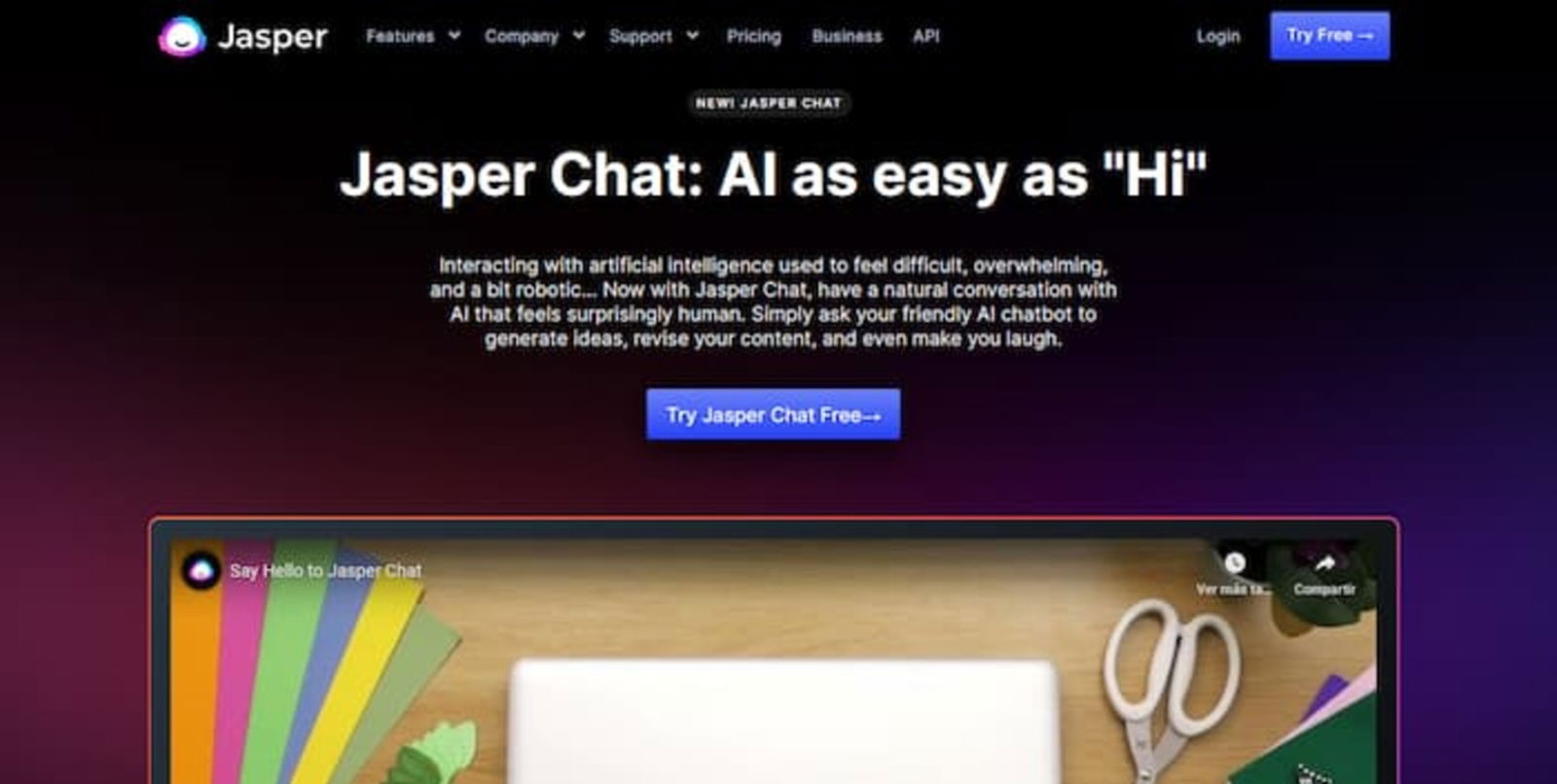 Jasper or Jasper AI, as it is also known, is a tool that, through Artificial Intelligence, is capable of creating texts and writing that can even help you with SEO and positioning issues. Although, as always, it is recommended that you do not blindly trust and always review the content they have created.
This platform not only works as an alternative to ChatGPT to hold conversations, but also allows you to create totally creative and high-quality texts , which you can use in some situations.
To use Jasper you will need to register with a user account, which will not take you more than two minutes. And, after that, you will have access to Artificial Intelligence and its full potential . It should be noted that this tool has a very careful and attractive visual interface, in addition to having official support for the Spanish language.
And as if that wasn't enough, Jasper's AI also has a very beautiful and high-quality image generator and illustrations. However, despite the fact that this tool does a high-quality job , it is not a replacement for the writing that you can carry out.
replica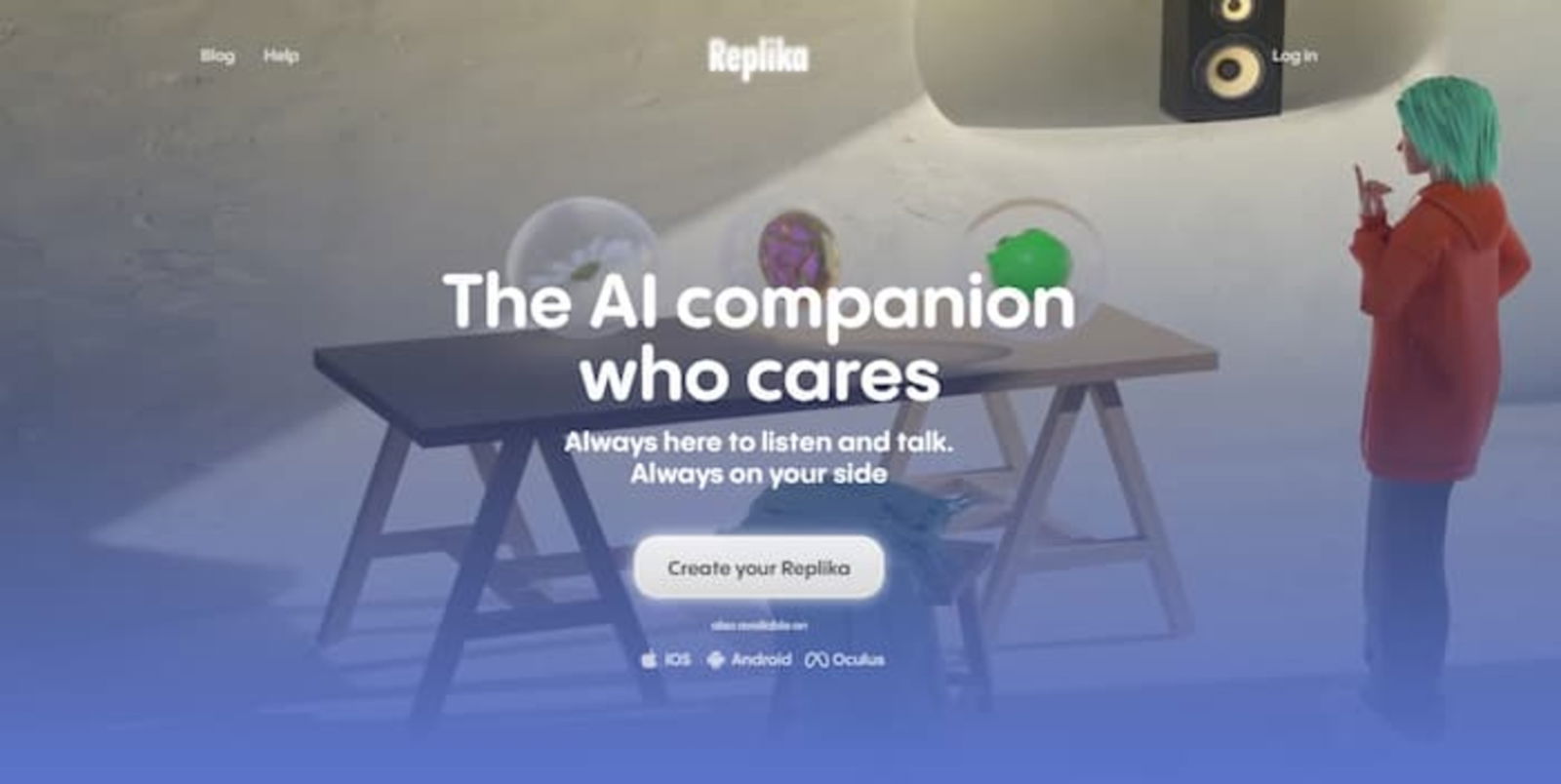 Replika is one of the Artificial Intelligences that intends to get out of this box and become a kind of friend or virtual partner with whom you can always talk and feel like socializing. In addition, it is also available in the form of an application for iOS and Android, which has its advantages.
This tool has been designed with the intention of offering a friend to people who, for whatever reason, want to talk and have no one to do it with. In fact, on the same website it is made clear that you can tell him about your day, how you feel and everything you want . This premise is very beautiful and supportive.
Obviously, in order to use this tool, you will need to register with a user account. After that, you will have access to all its functions, including the possibility of having a video call with this AI, which will have a digital form that you can see and to which you can tell what you want.
Definitely, this tool pursues what many other AI tools do , which is to become not only an assistant for people, but a kind of friend, but, obviously, without replacing real-life interpersonal relationships.
google bard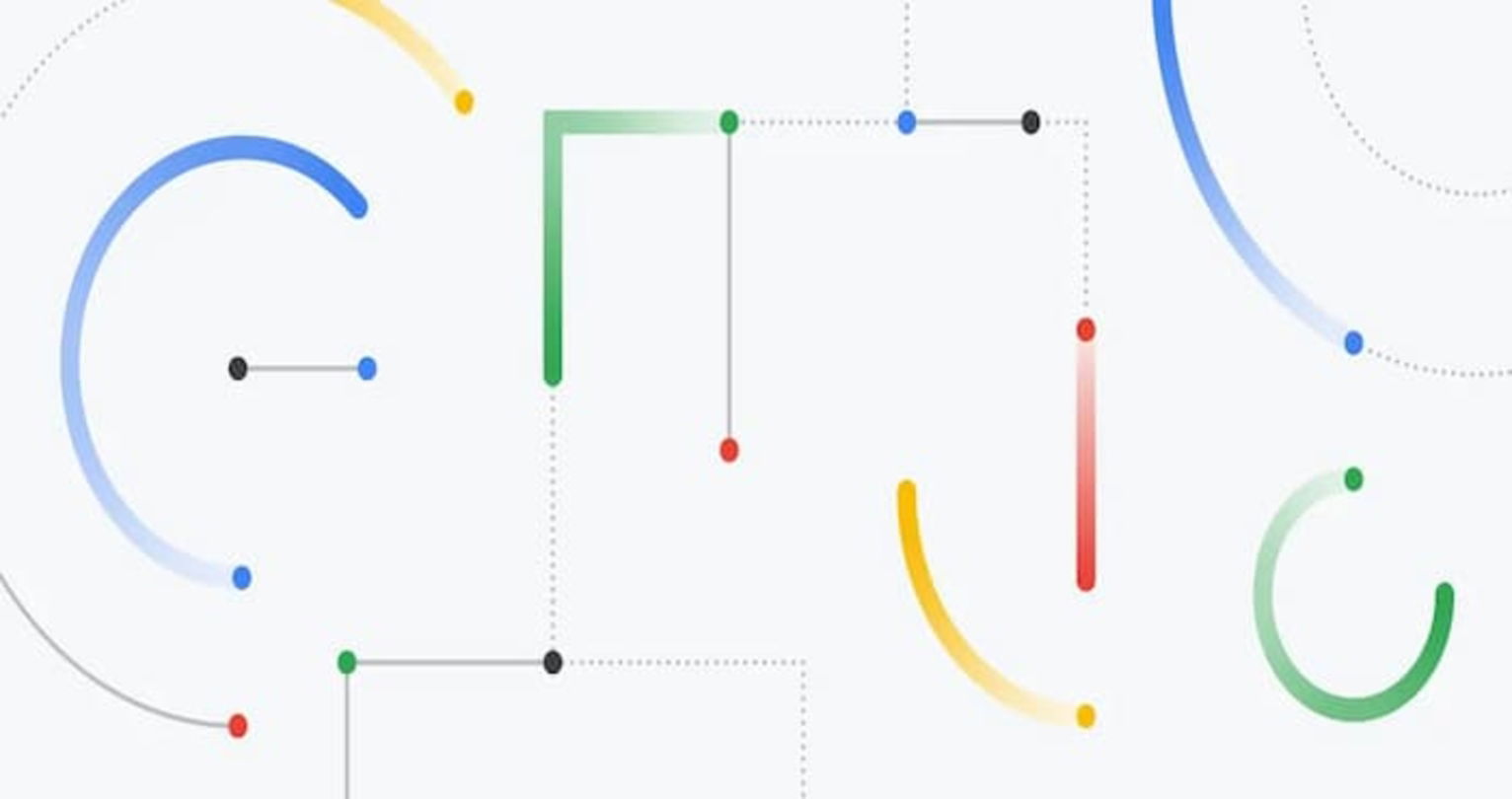 At the beginning we have commented that, despite being one of the most popular tools and with the most potential in its segment, ChatGPT has some important shortcomings or limitations , such as the fact that it does not have records of information or events that have occurred after 2021. This is where Google comes in, because in view of this, and not wanting to be left behind in the Artificial Intelligence race, it has announced "Bard".
Google Bard will be a powerful Artificial Intelligence that seeks to surpass ChatGPT, eliminating all its limitations. Also, all this in a much simpler interface and language , so it will be more accessible to more people. Although if you want to learn something new and useful, you can enroll in some of the best AI courses to understand the full potential of this.
It should be noted that this tool is not yet available , but it has been officially announced by Google and is expected to be presented sometime in March 2023. Will it have everything it takes to take the throne from ChatGPT? It remains to wait for an answer.