All the ways to be subscribed to a Twitch channel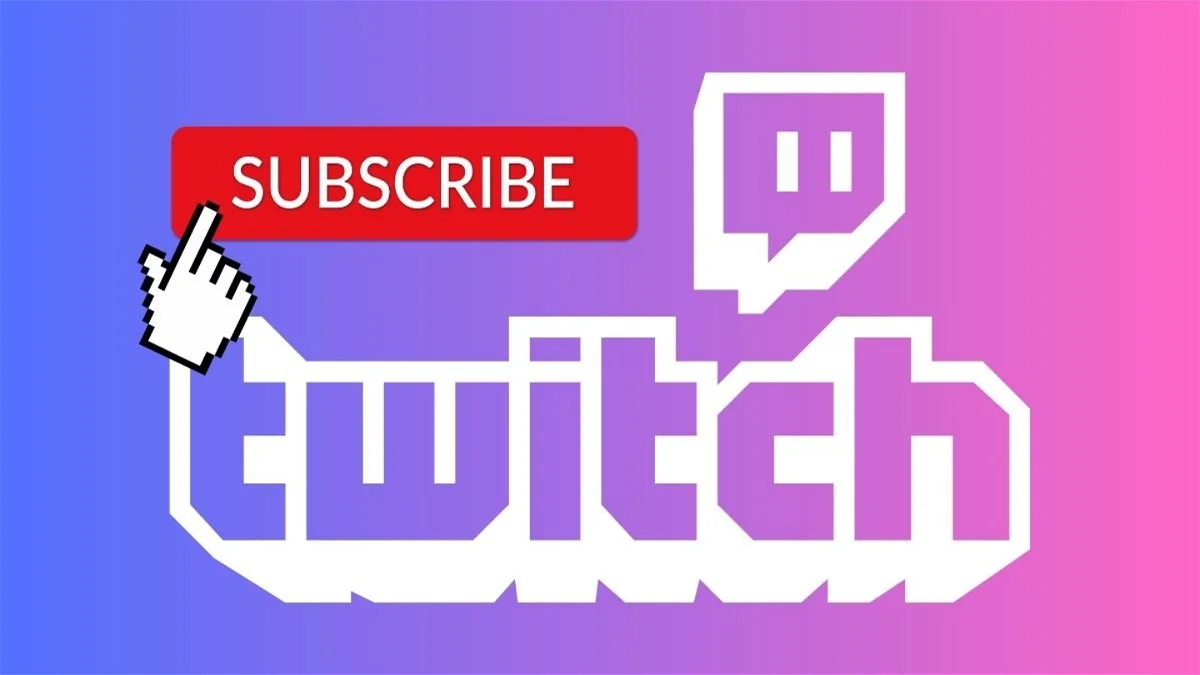 In this guide we will tell you all the methods to subscribe to a Twitch channel. In addition, we solve some frequently asked questions that many users ask themselves.
On Twitch, users can follow their favorite streamers and enjoy their content live on devices like Chromecast or mobile. They also have the option to interact with them through chat. One of the ways to support your favorite channels is with subscriptions, which allow content creators to earn additional income and offer exclusive rewards.
In this article, we explore all the ways to get subscribed to a Twitch channel . We tell you the differences between a subscription and following a channel, how to subscribe for free with Prime, how to subscribe by making a payment and how to do it from the Twitch mobile applications. If you are a fan of this platform and want to support your favorite streamers, keep reading.
Differences between a subscription and following a channel on Twitch
Let's start at the beginning. If you still don't have much experience on Twitch, you may be confusing two terms that, from our point of view, must be well differentiated. What does it mean to follow a channel and what does it mean to subscribe to it?
Here is a brief explanation of each of the functions:
follow . The button to follow a channel works the same as in other social networks. When you click on it, the platform links the channel to your profile and starts recommending it more often. Its content also appears on the main screen.
subscription . In this case, we are talking about an economic contribution that is made periodically to a channel. Unlike other video services, such as YouTube, Twitch allows you to pay content creators directly through a subscription.
Therefore, the main difference between following and subscribing to a channel is that the first action allows you to stay up to date with new content and the second involves making a real money payment to support the creators.
With this clear, you should know that this guide is dedicated to subscriptions. Next, we analyze all the ways to subscribe to a Twitch channel to support those responsible financially. Remember to install some of the most interesting extensions for Twitch in Chrome to better manage your use of the platform.
Subscribe to a free channel with Prime
With Prime Gaming you can subscribe to a free channel from any partner or affiliate and enjoy all its exclusive content without having to pay for it. Even if you are not paying anything, you will be giving the corresponding financial support.
To get started, simply click the Subscribe button on any channel. By following the steps that appear on the screen, you will gain access to everything that the channel can offer you. In the event that you do not have Prime Gaming , it is possible to enjoy a trial period.
It is important to make it clear that Prime Gaming is included in the Amazon Prime subscription . It is not an additional membership. Therefore, if you are already enjoying free shipping on your orders or Prime Video, you can subscribe to a Twitch channel completely free of charge.
If your Amazon Prime account and Twitch are linked and you haven't used the included free subscription yet, you'll see a Subscribe with Prime button on channels that participate in the affiliate program . It will appear when you check the Use Prime Sub box .
Link your Twitch account with Amazon Prime
That your Twitch and Amazon accounts are not linked is normal. Possibly, you created both profiles independently and there is no relationship between them.
As we say, this is a common situation, but one that you must put an end to if you want to enjoy Prime Gaming on Twitch and have a free subscription included . How to do it?
Go to the account linking page .
Click on Connect a Twitch account .
Sign in with your Amazon account and follow the steps on the screen.
When you're done, your Twitch profile will be linked to your Amazon account and Prime Gaming benefits , like a free channel subscription, will be transferred .
Subscribe to a channel by making a payment
Users who are not Amazon Prime members or who have already made use of the included free subscription will need to make a payment to support their favorite channels.
We are going to know the steps you must follow to subscribe to a channel by making a transaction with real money. As it could not be otherwise, the first thing is to click or touch the Subscribe button . You will see it next to the Follow button and you will identify it by the star icon.
Tapping on it will bring up custom emblems and emoticons that you can use in chat. Likewise, the rest of the benefits appear, such as viewing without ads or access to exclusive broadcasts. To formalize the subscription, click on Subscribe again.
In this case, you will see the base price of the subscription, which is usually 4.99 euros .
Tier 2 and Tier 3 Subscriptions
The cheapest subscription corresponds to Level 1 . However, it is possible to make a higher contribution to the channel if you click on the Give it all and more section .
The Tier 2 and Tier 3 subscriptions will appear there . Just click on the links that you will see in each section to see the additional benefits. Prices are as follows:
Level 2: 9.99 euros.
Level 3: 24.99 euros.
finalizing the payment
The appearance of the payment page is as follows:
From here it is possible to select the periodicity of the payments. This means that you can choose a monthly payment, but also quarterly or biannually. Subscribing for a longer time will allow you to save , since the subscription includes a bonus.
The payment methods that you can use on Twitch are the following:
PayPal
amazonpay
Visa
MasterCard
American Express
xsolla
You can manage your payment methods in the Twitch Wallet section .
Subscribe from the Twitch mobile apps
Everything exposed so far focused on the desktop experience, that is, access from a web browser to Twitch from a PC. However, you should know that it is also possible to subscribe to a channel from the mobile phone . Here we tell you everything you need to know.
The process is similar . Just press the Subscribe button that is accompanied by a star icon.
Payments are made through the stores of each platform . On Android, you'll pay with the Google Play Store and on iOS with the App Store.
On iOS you cannot take advantage of the Prime subscription . But that's not a problem, because you can access the URL subs.twitch.tv with the browser and get your free subscription from there.
For Tier 1 subscriptions only . From mobile devices it is not possible to pay higher levels. If you want to give more to a creator, access from desktop or subs.twitch.tv with your mobile browser.
It is possible to gift subscriptions . From the mobile you can send subscriptions to other users with the Give a subscription button .
The price is more expensive . For example, a Level 1 subscription will cost 5.99 euros. This is due to the costs associated with the commission imposed by Apple or Google on their platforms.
As you can see, there are some limitations and differences in the subscriptions that are made with the mobile application. However, it is easy to avoid them if you access the subscription area with the browser.
Remember that, to manage or cancel the subscriptions made with the mobile app, you must go to the corresponding area in the application store of your phone. Twitch also includes a management zone in its application . However, in no case will you be able to manage the subscriptions made from the application on a computer or with the browser on your device.
List of countries that allow subscriptions from the Android app
To subscribe to a channel from the Twitch app on Android, you must be in one of these countries or territories:
Albanian
Australia
Austria
Belgium
Bulgaria
Croatia
Cyprus
czech republic
Denmark
Estonia
Finland
France
Germany
Greece
Hungary
India
Ireland
Italy
Latvia
Lithuania
Luxembourg
malt
Morocco
Netherlands
New Zealand
Norway
Poland
Portugal
Romania
Russia
Serbian
Slovakia
Slovenia
Korea
Spain
Sweden
taiwan
United Kingdom
USA
Hong Kong
Japan
Brazil
Mexico
bahrain
Canada
Georgia
Indonesia
Iraq
Kuwait
liechtenstein
Myanmar
Malaysia
Philippines
Taste
Saudi Arabia
Singapore
thailand
Türkiye
South Africa
Rwanda
Gabon
Argentina
Colombia
Chili
Costa Rica
List of countries that allow subscriptions from the iOS app
Conversely, if you have an iPhone, you must reside in one of these countries in order to subscribe to your favorite content creators with the Twitch app:
Afghanistan
Albanian
Argentina
Austria
Australia
Belgium
Bulgaria
Brazil
Canada
Swiss
Chili
China
Costa Rica
Cyprus
Czech Republic
Germany
Denmark
Estonia
Spain
Finland
France
United Kingdom
Greece
Hong Kong
Croatia
Hungary
Indonesia
Ireland
India
Iceland
Italy
Japan
South Korea
Lithuania
Luxembourg
Latvia
malt
Mexico
Netherlands
Norway
New Zealand
Philippines
Poland
Portugal
Romania
Saudi Arabia
Sweden
Singapore
Slovenia
Slovakia
thailand
taiwan
USA
South Africa
Subscribe from the Twitch Subs section
Finally, we talk about the Twitch Subs page . There are not too many differences to the methods mentioned, but in this address you will find additional information about subscriptions.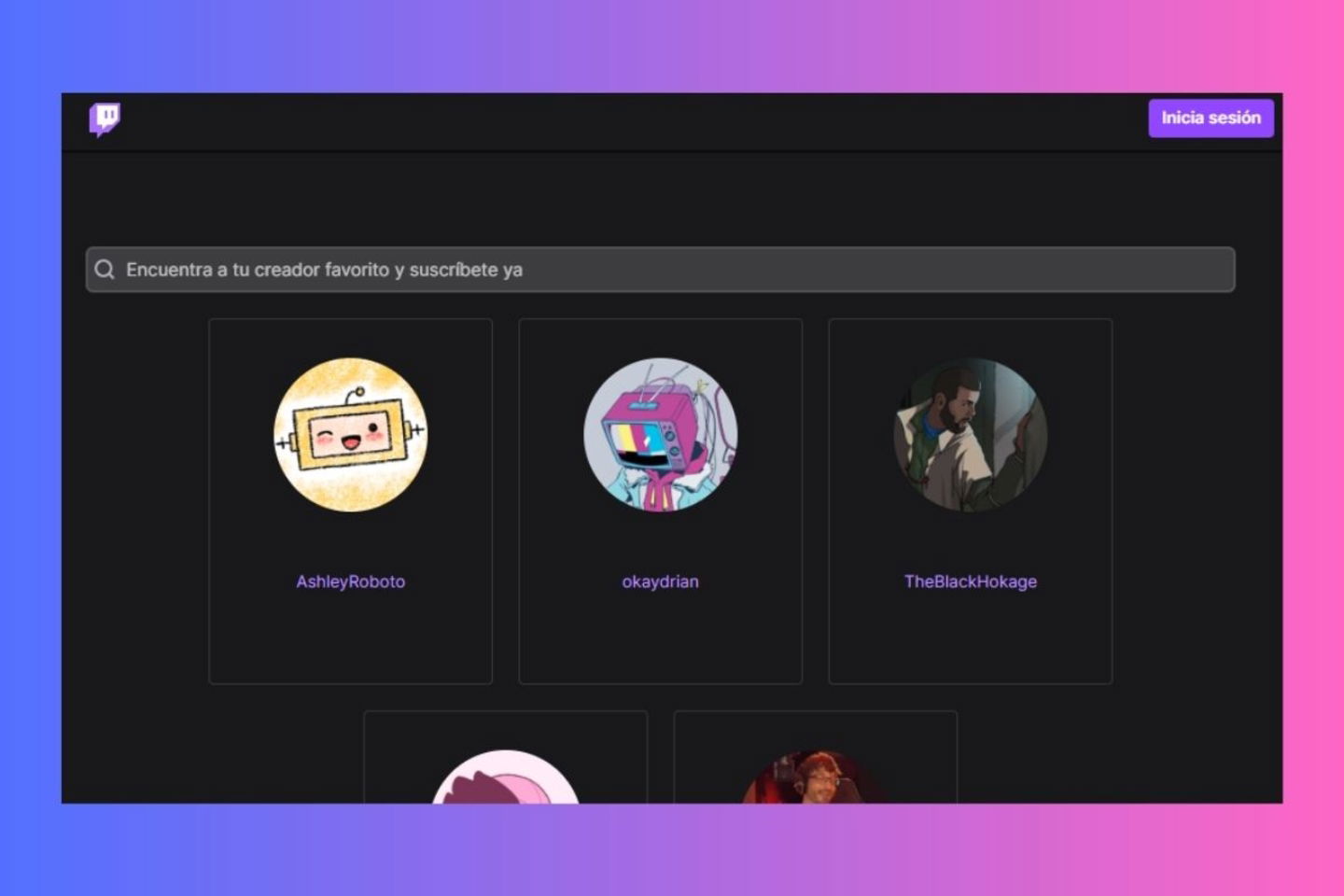 Likewise, this page dedicated to subscriptions has a search engine where you will find those affiliates that allow access to exclusive content in exchange for a monthly, quarterly or biannual payment . In the image above you can see a screenshot in which we use the search engine to find specific channels.